About
Welcome to Matgen, an open platform integrated with high-performance computing, automatic workflow and repository for novel material discovery and generation. Material data explorations and online calculation by workflow or interactive visual interface are provided.
Database Statistics
Solid Electrolytes Structures
Workflow
A comprehensive workflow includes the properties of electrical, magnetic, elastic, optical (in development) properties for inorganic crystal materials.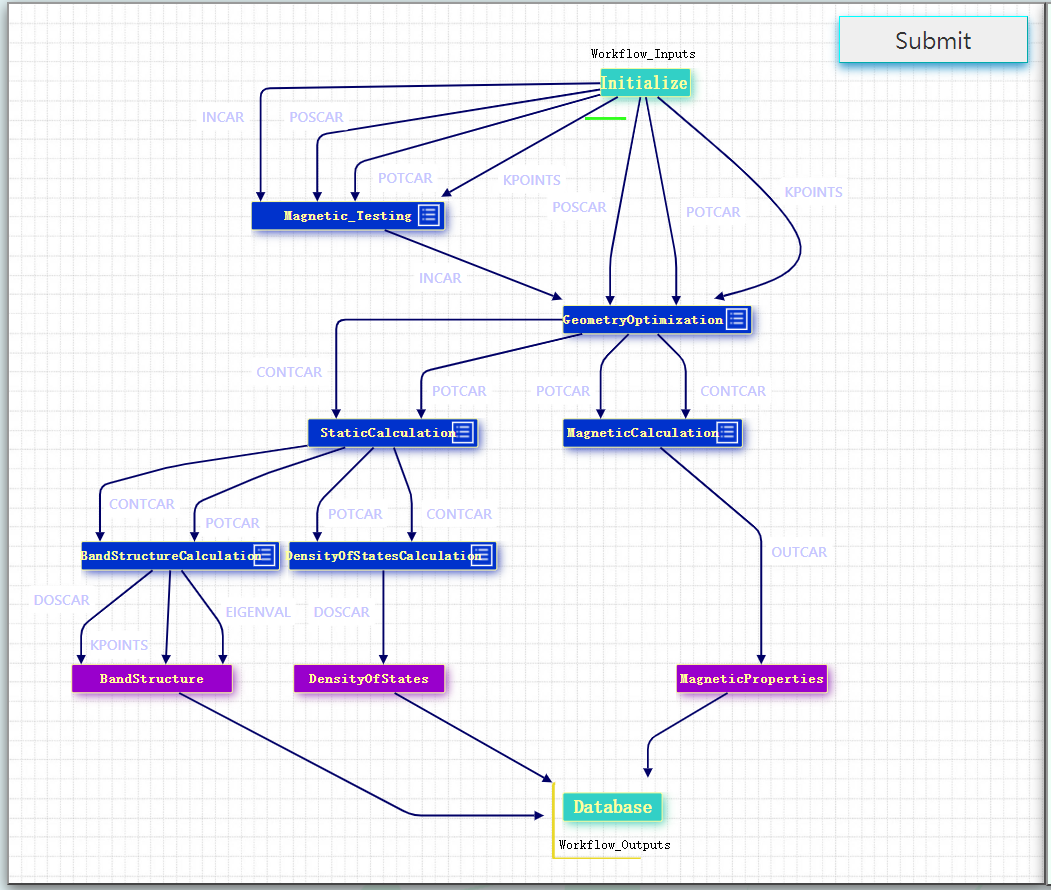 Acknowledgement
For first-principles calculations, we are grateful to Professor Wenqing Zhang and Professor Jiong Yang for providing about 15,000 structural calculation data and related workflow scripts.